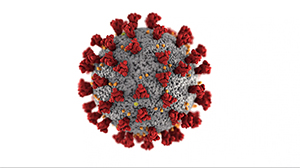 As the COVID-19 Virus becomes a major concern in our community, it is really important for us to let you know what measures we have put in place to protect you and our team members during this pandemic. Our goal is to be able to provide exemplary care to your pets throughout this crisis in a safe manner to everyone.
Being a medical facility, we already have very strict cleaning and disinfection protocols and we have increased our efforts in light of current flu season and COVID-19.
For safety, we are reducing our physical contact and minimizing exposure in our hospital. We are implementing curbside service for appointments and food/medication pick ups.

Please call us when you are in the parking lot. We will get a brief history over the phone as well as your credit card information.
One of our technicians will then come out to your vehicle to get your pet. We ask that you remain in the parking lot for the duration of your appointment.

A Dr. will examine your animal and then call you to discuss a treatment plan. The technician will then bring your animal back out to your vehicle.
Any client needing food or medication refills is asked to prepay over the phone and alert us when you're in the parking lot and we can bring it to your vehicle.
HOURS UNTIL FURTHER NOTICE

MONDAY - THURSDAY 8AM-8PM

FRIDAY 8AM-6PM

WE ARE CURRENTLY CLOSED ON SATURDAYS AND SUNDAYS
*WE ARE NOT ACCEPTING ANY BOARDERS AT THIS TIME*
You can get the latest information regarding the COVID-19 Virus at U.S Centers for Disease Control and Prevention (CDC) or World Small Animal Veterinary Association
Please rest assured Bedford Animal Hospital is monitoring the situation closely and will continue to consult and seek input from internal and external experts to provide the best guidance and advice for you, our valued clients. Do not hesitate to contact us if you have questions or concerns.